Revelation Mountain Outfitters offers customized Alaska wilderness hunting fair-chase hunts for the discerning sportsman specializing in Dall Sheep hunts, Alaska Brown Bear hunts, Alaska-Yukon Moose, Caribou and more!
Revelation Mountain Outfitters is owned and operated by Master Guide Tony Dingess. We are proud to offer fair-chase hunts for Alaskan brown bear, trophy Dall sheep, Alaska-Yukon moose, caribou, wolf, and wolverine. Hunts are available on a customized basis as we strive to satisfy the needs of our clients. 
Gallery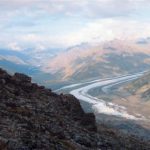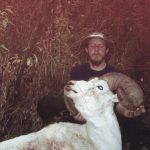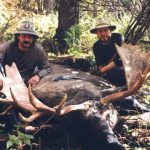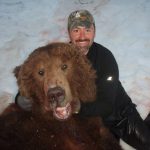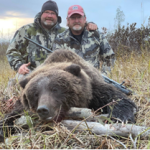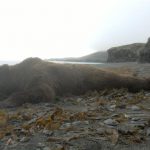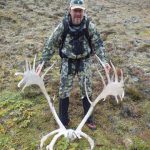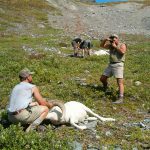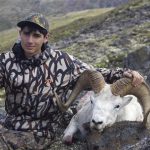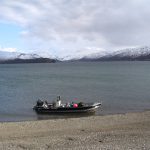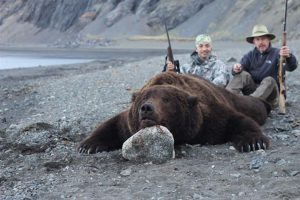 Alaskan brown bear hunts are conducted from the Alaska Peninsula's GMU 9 all the way back to the Cook Inlet country and Alaska Range West in GMU's 19 and 16B.
Dall sheep hunts are conducted in the Western Alaska Range. Exceptional rams have been one of our main focus points for years. Salmon fed brown bears can be found in abundance in the Kuskokwim Valley and the tidal flats of Cook Inlet, with 8 ft. + bears being a possibility throughout the region, and the occasional 9′ bear is encountered in this region as well, but if your sights are set on bears 9′ to 10′ then we highly recommend choosing GMU 9 on the Alaska Peninsula for your hunt destination.
Black bear can be found everywhere from sheep country to the salmon streams west of Cook Inlet, and can usually be included on most hunts. Mountain grizzly can be combined with sheep hunts or black bear hunts in the Alaska Range, and moose, brown bear combos can be had in the lower elevations in GMU 19 and GMU 16B.
Revelation Mountain Outfitters is a fair chase hunting outfit offering custom hunts for the discerning sportsman. Rifle hunters, muzzle loaders, bow hunters, pistol hunts, whatever your choice we have an Alaskan hunt for you. An Alaskan brown bear hunt is the epitome of the North American wilderness experience, and our Dall sheep hunts leave little room for you to catch your breath. We are a Christian run outfit, striving to offer a clean family environment for fellow sportsmen. Please take your time and enjoy the content on our site!
Are you Ready to Start your Alaskan Adventure?
Well, the Adventure Starts Here. Contact Us Today!!!
Call (336) 466-9807
OR
Fill in the form below